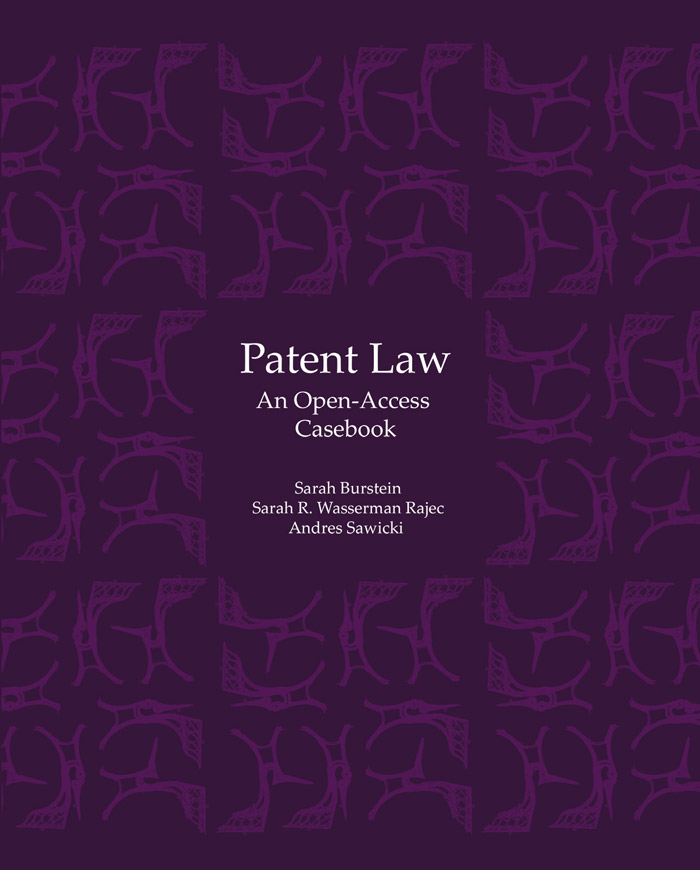 Patent Law: An Open-Access Casebook is a free patent law casebook designed for a three- or four-credit patent course. If you are a professor who has adopted (or who is considering adopting) this book, we would be happy to share slides, syllabi, and any other teaching materials we have created; just email one of us and we'll send you a link.
The textbook is made available under a Creative Commons Attribution-NonCommercial-NoDerivatives 4.0 International License. Under the terms of this license, you are free to copy and redistribute the textbook in part or whole in any format provided that (1) you do so only for non-commercial purposes, and (2) you comply with the attribution principles of the license (credit the authors, and link to the license). This license does not permit you to make modifications to the textbook or the creation of derivative works. However, there are a wide variety of derivatives that we would gladly permit. Please contact us if you would like to make modifications to the book.
This is a self-published book and we are always trying to make it better. If you have suggestions (or spot any typos), please let us know by filling out the form below or emailing patentlawbook@gmail.com.